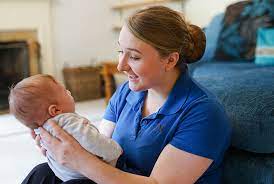 Nannies are currently in very high demand, especially in the last several years. With more families pulling their children from daycare and wanting private one-on-one care for their children we've seen a surge in families seeking their dream nanny. Nannies are typically interviewing with multiple families at the same time either through Mollycoddlers or even on their own. The difficulty with that is, for every 100 families looking to hire a nanny there may be 10 nannies available for them. When you meet your dream nanny they may be someone else's dream nanny too; so Mollycoddlers is here to give you some tips to secure that awesome nanny for your family.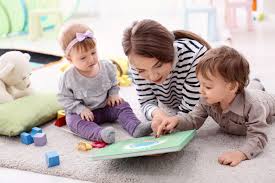 Tip #1- Competitive wages
Make sure you are offering a competitive hourly wage for your area and for the current market. We have seen hourly rates increase a lot in the last 1-2 years- in some instances 20-25% or more. That being said, the rate you were paying a year or two ago may be considered low in today's market.
Tip #2- Standard benefits
Make sure you are offering the industry standard benefits for a nanny which are typically: guaranteed hours, sick days (required in the state of California at 1 hour for every 30 hours worked), paid vacation, and either major holidays off, or if required to work, then holidays paid at time and a half. If your nanny will be driving your children then either use of the family car or mileage reimbursement/gas stipend are standard.
Tip #3- Know what you want
Knowing what you are looking for and having a solid job description will go a long way in helping you attract, and keep, your nanny. Make sure you have clear expectations of what they job entails and what role your nanny will fill within the home. Adding additional responsibilities to your nanny's day after the fact can cause a nanny to feel taken advantage of. If you do need to add additiona responsibilities be sure to discuss this with your nanny first and consider additional compensation for the extra work.
Offering standard benefits and great pay will not only attract top candidates for the position with your family but will help you keep your nanny from seeking a new position elsewhere.
Mollycoddlers is happy to help guide you in hiring the best nanny for your family!