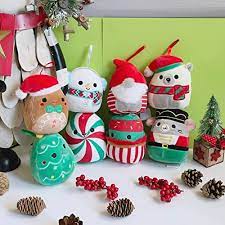 'Tis the season for giving and remembering those you love. Regardless of the industry you work in, a year end bonus or gift is standard. Your nanny cares for your children all year long and they enjoy receiving an annual bonus or other holiday gift that shows your appreciation for the hard work, love, and care they put into their jobs every day. Offering a holiday bonus is a standard practice in the nanny industry, and goes a long way to making your cherished nanny feel the love.
The holiday bonus is a symbol of your appreciation for your nanny's vital role in your children's lives. It's a way of letting your nanny know that you're happy with her performance and that you value her.
So, how much should you give? The standard holiday bonus for a full-time nanny is equivalent to one to two weeks' pay. Families with fairly new nannies can give one days' pay per month that the nanny has worked as a bonus. For a nanny who has been with your family for a year or more, one full week's pay is appropriate. Nannies who have been employed by you for two ore more years may receive two weeks' pay, or even more if it's in your budget. The performance of your nanny can also be a factor in the amount of the bonus you provide.
Also important when giving a bonus is considering what you can reasonably afford. The holidays can be an expensive time of hear so consider planning ahead and putting a little money away throughout the year to cover the bonus.
Along with the holiday bonus, you may want to include a sentimental handmade card or gift from the children. The gift from the children can be a craft/drawing, flowers, homemade cookies, a gift card to nanny's favorite store or even a framed photo of the children with their nanny.
If a holiday bonus is just not possible for your family financially there are some alternatives. In place of a cash bonus some may gift a new laptop or smart watch, tickets to a concert of other special event, a spa getaway or money towards the nanny's retirement. This will likely cost less than a bonus but will show your nanny that you appreciate her.
A parent/nanny relationship is unique in that it is both professional and personal. Your nanny is someone who shares an important bond with your children, and who you rely on to guide and care for your most precious little ones. When considering the holiday bonus, think carefully about how what your nanny has meant to you and your family. Consider whatever kind of bonus you choose as the best possible way to say THANK YOU for a job well done.