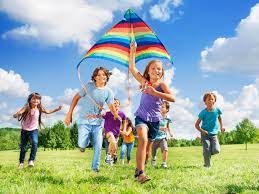 1. Fly a Kite
Everyone loves to fly a kite. Want to make this a 2 for 1 activity? Build your own kite with at home supplies. I remember my dad making a kite for me when I was little out of sticks, string, and wrapping paper.
2. See a Movie
For just a few dollars this summer you can go see kid friendly movies with your children at Regal Cinemas for just $2. Check out the Regal Summer Movie Express https://www.regmovies.com/static/en/us/smx
3. Splash Pads
There are some great splash pads in Orange County to keep the kids cool this summer. Here are some of our favorites: Harry M Dotson in Stanton, Crown Valley Park in Laguna Niguel, Terramor Aquatic Park Mission Viejo, and Heritage Community Park in Irvine.
4. Bowling
Bowling is a fun activity for kids and parents alike. We used to bowl a ton with the kids, especially during the summertime, when our kids were little. Check out www.kidsbowlfree.com for a list of bowling alleys near you that offer free bowling for the kids.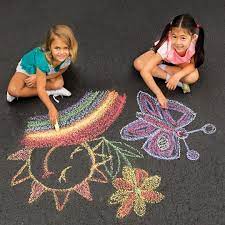 5. Create a Sidewalk Chalk Masterpiece
Purchase a bucket of chalk and let your imaginations run wild! "Paint" your own art masterpiece on your driveway, sidewalk, or backyard concrete.
6. Go Hiking
There are so many great hikes around Orange County from easy to more advanced depending on the ages of your children. Check out some of these favorites: Santiago Oaks Regional Park, Dripping Cave Trail, El Moro Canyon, Quail Loop Trail, Newport Beach Back Bay.
7. Have a Backyard Campout
You don't need to go to a campground to enjoy tent camping and the great outdoors! Put up your tents in the backyard and enjoy an evening under the stars. You can roast hot dogs and s'mores for for dessert and even tell some spooky ghost stories if you want.
8. Set up a Lemonade Stand
The kids can make signs, make the lemonade and set up a stand out front of the house. They'll get some fresh air, learn a little about running a business, and make a few dollars to spend on something fun for themselves. They may decide to host a lemonade stand for a cause and donate the proceeds to an organization they love.
9. Play Water Balloon Games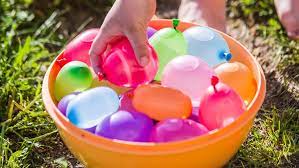 Get the neighborhood kids together and enjoy some fun water balloon games. Some fun ideas are a good old fashioned water balloon fight, a water balloon spoon race, water balloon relay, water balloon toss, or how about a game of water balloon "hot potato"? These are all great ways to cool off on a hot day and have some fun too!
10. Library Story Time
Many libraries during the summer have their summer reading programs that help to encourage the love of reading in children. Check out your local library to see what programs they have available for your children.