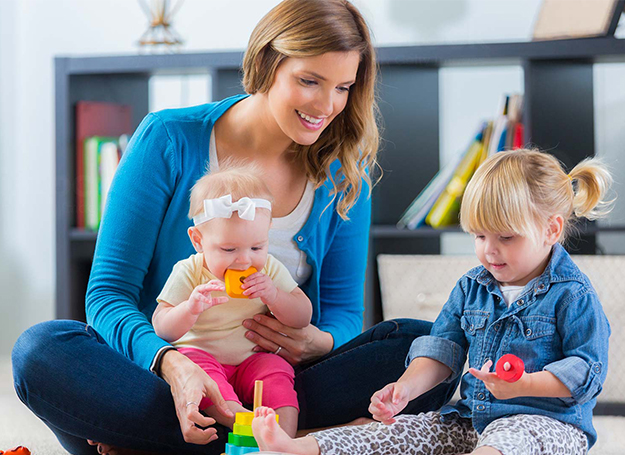 Have you decided it's time to start looking for a nanny but you aren't sure how to go about it? There are multiple ways to find a nanny to meet your family's childcare needs. The best option will depend on your specific preferences, requirements, needs, time, and financial means. Read on for some common ways families use to find a nanny:
Nanny Agencies: Nanny agencies, such as Mollycoddlers, specialize in matching families with qualified, experienced, and fully vetted nannies. In addition to interviewing the candidates, Mollycoddlers also conducts thorough background checks- including Trustline (required in California), verifies references, and ensures that nannies have the necessary qualifications and experience that your particular position requires. Mollycoddlers personalizes each search to each family to ensure that we are providing the perfect placement for you. Using a nanny agency will absolutely save you a lot of time and effort.
Online Nanny Websites: There are several websites and online platforms dedicated to connecting families with nannies. These online platforms give you the opportunity to peruse many nannies at once and view their profiles. However, bear in mind that you'll likely need to conduct multiple interviews, check references on your own, and run background screens. While this do it yourself approach may work for some, they can be very time consuming and frustrating.
Personal Recommendations: Asking friends, family members, and colleagues for recommendations can be a good way to find a nanny with little effort. Personal referrals can be a valuable way to find a trustworthy nanny with a personal recommendation.
Social Media Groups: Some families utilize online parenting groups or social media communities such as Facebook groups where parents share information about available nannies or caregivers. Again, please do your due diligence and properly vet any potential nanny candidates. The Facebook groups generally do not vet the caregivers or families on the platform and are not affiliated with any of them.
College or University Job Boards: If you're looking for a part-time nanny or a nanny that has specific skills such as tutoring children, college or university job boards can be a great place to find students who are looking for work that is flexible and works around their classes.
Once you've identified a potential nanny, you'll want to schedule an interview to get to know them better. Interviews can be via phone, virtual, or in person. I personally prefer the in person interview as you can get a better sense of a candidate when you're face to face. You'll also want to consider conducting a trial period to assess how well they fit with your family and meet your childcare needs. This should be a paid working day and can be a full day or a half day. We recommend that you stay at the home with the nanny candidate so you can really assess the interaction between them and your child(ren). Regardless of how you find a nanny, it's essential to conduct thorough background checks and check references to ensure the safety and suitability of the candidate.
Remember that the method you choose will impact the quality of candidates you attract and the time and effort you need to invest in the hiring process. While working with a nanny agency will cost you a bit more financially, the time savings is well worth it to most families. Also, the caliber of nannies that work with an agency is high and the nannies are typically very serious about their positions staying long term.
Are you seeking a nanny for your family? Mollycoddlers would love to help you through this process. Contact us today at 949-275-5437 or [email protected]